If you've been keeping an eye on the tech news lately, you've probably heard of terms such as Bitcoin, blockchain, and more recently, NFTs. Stories of multi-million dollar auctions for the digital assets have attracted the attention of artists and collectors alike. But what are NFTs? And how do they work?
Here, we explore the basics of non-fungible tokens, the technology behind them, and their uses in everyday life. We also look at some of the skills and knowledge you'll need to get involved with them.
What is NFT?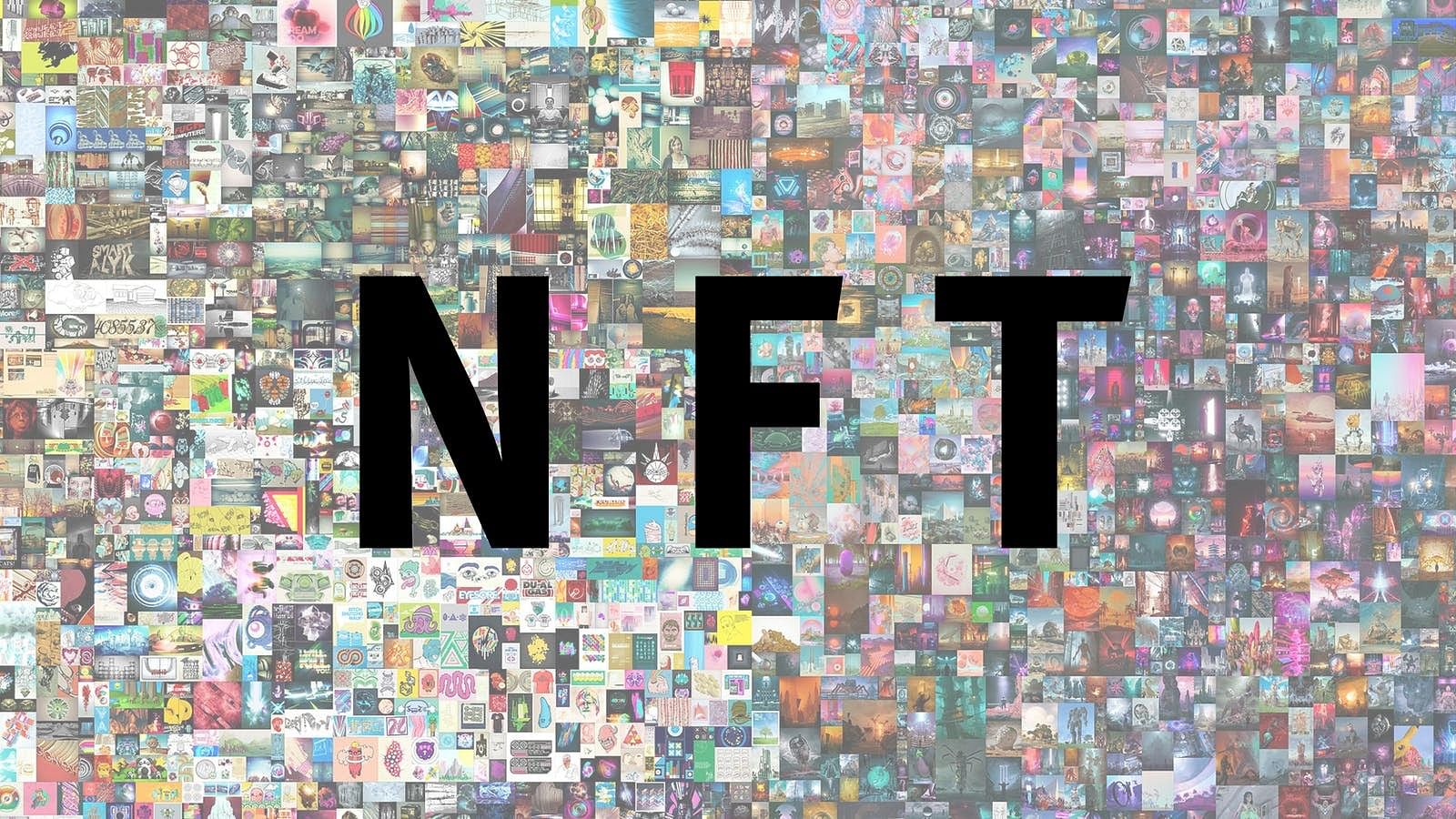 NFT stands for a non-fungible token, which means it can neither be replaced nor interchanged because it has unique properties.
Features –
Digital Asset – NFT is a digital asset that represents internet collectibles like art, music, and games with an authentic certificate created by blockchain technology that underlies Cryptocurrency.
Unique – It cannot be forged or otherwise manipulated.
Exchange – NFT exchanges take place in cryptocurrencies such as Bitcoin on specialist sites.
Cryptopunks is a remarkable example of NFT. It enables you to buy, sell and store 10,000 collectibles with proof-of-ownership.
What is the history of NFT?
The existence of NFT i.e. Non-Fungible Token first came in May 2014.
The first NFT was created by Kevin McCoy and Anil Das.
It works on the principle based on the Ethereum blockchain technology.
How Is an NFT Different from Cryptocurrency?
NFT stands for non-fungible token. It's generally built using the same kind of programming as cryptocurrency, like Bitcoin or Ethereum, but that's where the similarity ends.
Physical money and cryptocurrencies are "fungible," meaning they can be traded or exchanged for one another. They're also equal in value—one dollar is always worth another dollar; one Bitcoin is always equal to another Bitcoin. Crypto's fungibility makes it a trusted means of conducting transactions on the blockchain.
NFTs are different. Each has a digital signature that makes it impossible for NFTs to be exchanged for or equal to one another (hence, non-fungible). One NBA Top Shot clip, for example, is not equal to EVERYDAYS simply because they're both NFTs. (One NBA Top Shot clip isn't even necessarily equal to another NBA Top Shot clip, for that matter.)
Why do NFTs have value? 
As we've mentioned already, a non-fungible token is essentially a certificate of ownership for a digital asset. The value comes from the collectibility of that asset, as well as its potential future sale value. NFTs can be sold and traded.
Again, using art is a great example of the value of NFTs. In February 2021, digital artist Beeple sold the NFT for their Everyday– The First 5000 Days artwork for a staggering $69.3 million through Christie's auction house.
Examples of NFT sales
It's not just NFT art that sells well. There have been several notable sales of NFTs in recent months, although this has given rise to the speculation that there is a market bubble at the moment (more on that later).
Some examples of NFT sales include:
The first Tweet. Jack Dorsey, the founder of Twitter, sold the NFT for his first Tweet for $2.9 million
The 'Nyan Cat' GIF. The NFT for the colourful GIF sold for 300 Ether (a cryptocurrency), worth around $561,000 at the time.
The 'Charlie Bit Me' Video. The popular video of a baby biting his brother's finger was viewed over 800 million times on YouTube. The NFT for the video sold for around £500,000.
How do NFTs work?
NFTs are basically part of blockchain networks. Most of them are part of the Ethereum blockchain network. Yep, before you ask, Ethereum is a cryptocurrency, but the blockchain network that supports these ETH coins is known as the Ehtereum blockchain network.
In addition to Ethereum, other blockchains like Flow and Tezos also support NFTs. NFTs make it possible to assign or claim ownership of any unique piece of digital data and anyone can review the blockchain which acts as a public ledger to track and verify the ownership of the NFT. In spite of this, it is possible for the person or entity that owns the NFT to remain pseudonymous.
There are a lot of things that could get tokenized into NFTs. An NFT could represent digital art in the form of images, gifs, music, videos, and other collectibles. It could also represent real-world items like legal documents, signatures, invoices, tickets to real-world events, or even the deeds to a car. Even articles from the New York Times could be sold as NFTs (surprised much?).
Any NFT can only have a single owner at a time. These Non-fungible tokens are minted through smart contracts that assign the ownership of the NFT. They even manage the transfer of ownership for the NFTs.
NFT special properties (wait…. they sound weirdly like trading cards now)